By Rose Savage Levenson, Program and Operations Coordinator
The rescuers made their way to my side, trying to figure out how to safely disentangle me from my friends who had just fallen off a waterfall cliff.  With a significant bump on the head and onset hypothermia, our rescuers jumped into action and activated the Patient Assessment System. Well, at least that's the simulation we conducted as a part of my Wilderness First Responder training this May.
When I first embarked on my 10-day Wilderness First Responder (WFR) training journey, I was equally excited and nervous!  WFR training is the industry standard for wilderness guides, trip leaders, search and rescue members, and outdoor enthusiasts. The comprehensive training covers essential principles and skills for managing medical problems in wilderness environments, with an emphasis on risk management and outdoor leadership. At BaMidbar, staff training is a top priority in preparing for all programs. In each of our wilderness therapy groups, at least two guides per group are certified WFR's. In addition to training that occurs on-site for the summer wilderness therapy program, many other trainings occur throughout the year in preparation for a successful and safe season ahead.
On Day 1 of WFR training, conducted by the National Outdoor Leadership School (NOLS), I and 29 other eager outdoor recreators gathered at the Colorado School of Mines in Golden, CO.  After a quick introduction to the instructors, each student had the opportunity to share a bit about themselves.  From retirees who wanted to ensure that they were prepared for their own outdoor adventure medical needs as they aged, to the arctic engineer who sat beside me without access to definitive medical care for days at a time in Antarctica while on missions, the room was full of knowledge, experience, and wild stories.
We were told that by the end of the 80-hour course, we would all be able to conduct a thorough physical examination, obtain a patient history, assess vital signs, provide emergency care in the wilderness, and make crucial evacuation decisions.  Over the course of the next 10 days, this all came true.  About 50% of the course was taught in the classroom, learning about topics that ranged from life-threatening injuries and illnesses to search and rescue, mental health in the wilderness, and many more.
The other 50% of the course was taught outside in the elements!  Colorado had a typical spring weather situation over the course of the 10 days…meaning that it was absolutely atypical and unpredictable!  The first half of the course saw sunny days with high winds and temperatures in the 80s and 90s.  By the second half of the course, the temperature dropped 60 degrees, 12 inches of heavy snow dumped on the region, and rain made its way through the front country.  Although surprise snow and rain in May could be seen as a bummer when taking a course that practices hypothermia scenarios and patient care until 10pm outside no matter the weather, we were all grateful for the moisture and for the realism the weather added to our practice.
The course offered opportunities to solo rescue patients, group rescue patients, and practice mass patient rescue.  Each day, we added tools to our metaphorical and literal tool kits to engage these situations with confidence and knowledge.
Reflecting on this experience, I am incredibly grateful for the opportunity to go through the WFR certification process and am proud to be able to call myself a WFR!  Being a novice at any skill or topic can be daunting.  BaMidbar encourages its team to lean into areas of personal and professional growth and supports staff in building new skills and expertise.  WFR skills are not only applicable at work, they are applicable to everyday life.
As we launch into our seasonal staff training for Summer 2022, we could not be more excited and eager to welcome our team to the Rockies. Between now and June 30th when our summer program begins, staff will build the knowledge, skills, and confidence to support a life-changing 40-day experience for Jewish young adults. BaMidbar's therapists will train staff on a variety of psychoeducational topics, the group will complete two four-day field practicums, they'll complete a crisis intervention and de-escalation certification, orient to BaMidbar's curriculum, and learn how to integrate Jewish tradition into a meaningful wilderness-based therapeutic process. Through applying therapeutic concepts, teaching technical and fundamental skills, integrating Jewish values and traditions, and connecting personally with students, staff serve as a support system for students throughout the program. Over the course of staff training, seasonal staff will learn how to use BaMidbar's supportive, strengths-based approach to encourage students to move beyond their comfort zones and experience new levels of confidence, personal achievement, and growth. Waterfalls, however, won't be on the itinerary.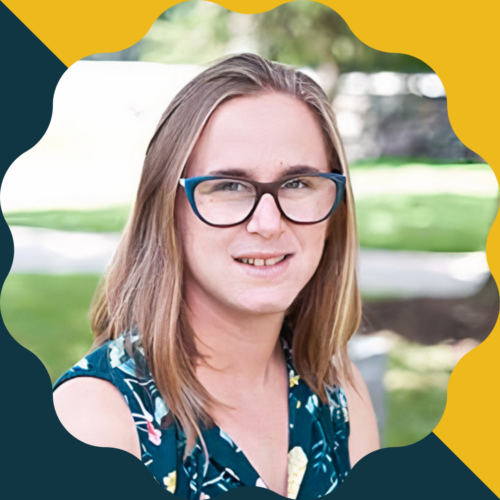 About the Author
Rose serves on BaMidbar's full-time team as the Program and Operations Coordinator. Prior to joining the team at BaMidbar, Rose was the Associate Director of Camp Bob Waldorf in Glendale, CA. In this role, Rose cultivated her growing passion for creating healing spaces in the outdoors for all youth and families, regardless of socio-economic status. Rose received her BA from Mount Holyoke College in Psychology and Education as well as an MBA in Non-Profit Management and an MA in Jewish Professional Leadership as a Wexner Graduate Fellow / Davidson Scholar from Brandeis University. Rose supports organizational operations, including program coordination and implementation. Rose also provides on-the-ground logistical support for BaMidbar's Treatment programs and works on growing and scaling professional development programs and new program initiatives.